Come and Spend Two Days with Arnold and a Host of Next Generation Real Estate Million Dollar Performers and Learn Precisely How You Can Duplicate Their Success
Dear Fellow Real Estate Agent,
I had a question from a super successful real estate agent when I was first talking about this, saying "Why Arnie? What can he teach me?"
And my response was simple. I have been in awe of what Arnold did in his career, no his CAREERS, for his entire life. Sure, I was a tragic for Predator, and the Terminator movies, but as an adult, think about this. Name one other person, in this entire planet, that can boast being the WORLD'S #1 SUCCESS, hands down, no question, the WORLD'S BEST, in three, count them, THREE, completely separate industries, and what were the principles that he based those successes on?
What success strategies did Arnold employ to have a goal to be the most famous movie star in Hollywood, before he could even speak English back in Austria?
If we can get that formula in our hot little hands, what AREN'T we capable of?
It was these questions that got me seeking to do the impossible, and that's to get possibly the most recognisable personality in the world, ever, to come and join us for an event, here in Australia, and that's exactly what you are in store for.
Arnold has promised us to reveal his six rules, that he has stuck by to achieve the phenomenal success in all of his endeavours, and he has also promised that these principles, if you apply them in your career, will absolutely, guaranteed, to work for you as well.
And don't, for one second, think that principles that could have a cheeky Austrian with a thick accent to get to the top in competitive bodybuilding, Hollywood blockbusters, and Governor of the most sought after state in the USA, don't think those principles are anything less than game changing for you too.
But on top of what our headliner will be offering, there is a very serious message happening at the same time as the exciting opportunities that lay ahead for you after this event......
Are we nearing the end for real estate agents in Australia?
If you're working as a real estate agent, you have possibly already seen some writing on the wall for some agents. Let me describe for you the agents that may be approaching their own personal 'Judgement Day.'
The industry has been spoiled by easy listings and high commissions for the past 10 years or so… and many agents (probably even you) thought the good times were going to last forever!
In fact, that might be exactly what attracted you to a career in real estate in the first place.
I might not know you personally, but I do know that you decided to become a real estate agent because you saw enormous potential for a lucrative and profitable career… without having to be stuck behind a desk all day or having a thankless boss breathing down your neck.
Maybe you're a brand new agent and you're excited about making massive commissions and enjoying plenty of time poolside with millions of dollars in the bank. Or perhaps you've been in the real estate industry for years, and you've been "riding the wave" of profits and success up until now.
Whichever the case, you've probably felt absolutely shocked by the massive changes that have swept across the industry in the past couple of years. And let me just quote Curly from the movie Çity Slickers' ......
"....THE DAY AIN'T OVER YET"
The days of listings falling in your lap, your fees being paid without question, and your task of driving a contract back and forth between buyer and seller, and calling that 'negotiation' are coming to a rapid end.
And if you're like most agents in Australia, the high income you promised yourself now seems like just a myth… like Bigfoot or the Loch Ness monster - meaning you've heard about it, and some people even claimed to have seen it, but you're still not sure it's even real.
You Need a Fool-Proof System to
Be Successful in Real Estate Today!
I want to tell you right now that it's not "Judgement Day" for all real estate agents. In fact, with so many agents leaving the industry today, you have a greater opportunity than ever before to massively cash in and start earning profits that you couldn't even have dreamed of seeing just a few years back!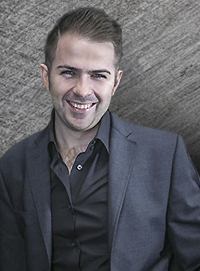 Just ask Tom Carlin, one of the most successful agents ever to emerge in the Australian real estate market. At just 26 years old, Tom has earned just shy of $2 million in commissions… and let me tell you, he's just getting warmed up!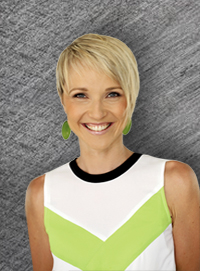 Or Amber Werchon, the Real Estate PHENOM, who at the age of just 23, smashed preconceived ideas by earning over $2 million dollars in commissions !
Now, you might be thinking to yourself, "I could never achieve that kind of performance!" But let me tell you, you now have the opportunity to experience that kind of success and more! But only if you have access to expert training that puts your finger on the pulse of exactly what works in real estate today!
That doesn't mean that you should just hand your money to the first person who calls himself a "Super-Star Trainer." There are just about as many trainers out there as there are agents… and there's probably not a day that goes by when you don't get an email (or twenty) from some "guru" who promises to sell you the "keys to the kingdom."
You need to get cutting edge training from the "best of the best"… a proven performer who:
Is actually in the field doing what they're teaching (and massively succeeding at it)! It's one thing to stand in front of agents and spout theories and ideas… but it's quite another to get out there and prove that these strategies work! If you want to be the best… you need to learn from someone who has already done what you want to achieve!
Knows exactly what works in YOUR real estate market NOW! It's not going to do you any good to pay someone for strategies and insights that haven't worked since the mid-2000s (let's face it… back then, a trained monkey could make money in real estate). You need CURRENT training, not rehashed "sound bites" that are completely irrelevant to how the sellers require you to be, today!
Can give you a transferable, repeatable system you can start using immediately! Your trainer MUST be able to teach you a system that will work for you… not for just a select few agents. If you were a high school athlete, you wouldn't want someone teaching you a sprinting technique that only Olympic runners can master. You should be able to implement the system and use it time after time to achieve incredible results!
Offers you guaranteed results! A top trainer should be willing to "put his money where his mouth is" and guarantee that if you follow the system he teaches to the letter, you will see dramatic improvement and start making serious profits! (There aren't many trainers who do this. At his event, just to let you know, we have the most iron clad, rock solid guarantee ever offered to an attendee !!)
In a moment, I'm going to tell you exactly how you can get access to the kind of training I've just described… current, in depth strategies that can almost immediately add thousands of dollars to your commissions and give you the power to achieve financial freedom and even become a Million Dollar Agent if you're willing to put in the time and attention.
But before I do, let me share a little about why your success as a real estate agent is so important to me:
"Mat Steinwede describes Glenn Twiddle (NB – recently described by John McGrath as the best agent in the world)"

"…Glenn is 10/10. He's always on the job constantly. I know all of his coaching clients have sensational success.

If you're thinking about using him, just pick up the phone and USE HIM !!'

– Mat Steinwede
Real Estate Superstar & Author
#1 Agent in Australia
OR, watch this short 30 second video, from Mat Steinwede. This guy earns more in a month than most agents earn in a year, so if there is any doubt as to whether these techniques will work for you, watch this.
"#1 Real Estate Agent in Queensland, Chris Gilmour….."

"I reckon Glenn Twiddle would be the Number One Real Estate Trainer in Australia.
And I've met a lot of trainers and I've been to pretty much every seminar. And he taught me everything in my first and second years and in many ways improved those things to make my business what it is today."

Chris Gilmour
All Properties Group
Now, it's critical to understand that these guys don't have some super-human selling ability hard-wired in their DNA. They're regular guys, just like you and me… but they've just plugged in my training and built massive, recession-proof six-figure incomes that are almost unheard of in this business.
And right now, you have the opportunity to achieve the exact same results with your real estate business!
If You're Ready to FINALLY Stop Begging for Listings and
Start Pulling Down $100,000… $500,000…
even $1,000,000 a Year or More in Real Estate…
You Need to Get in on THIS EVENT RIGHT NOW!!"
We are giving you a full 2 day & 2 night intensive event where you have a rare opportunity to learn a system that can eliminate the time you're currently wasting on outdated "traditional" techniques, and arm yourself with a step by step strategy use can immediately use to:
Take the guesswork and stress out of getting listings!
Position yourself as an authority, CELEBRITY real estate agent in your area!
Dominate your competition and have people begging to work with you!
Command top commissions and have clients not even question your commissions almost every time ! (and have you armed to the teeth with strategies to still get top fees, even if you are up against agents who will drop their comms at the drop of a dime)
Lock in your status as the #1 agent in your area in just 2 years or less, no matter where you are right now!
And much more!
This isn't the same old "cookie cutter" training you can get anywhere else – when you take part in this one of a kind, once in a lifetime event you're getting real-world strategies that work right now… but that almost none of your competitors are using!
Now, fair warning… we're going to pack a TON of instantly actionable strategies and information into this 2 day / 2 night program… so when you show up, you need to be ready to start filling your notebook, because you won't want to forget a single word of this career-transforming training!
But I Couldn't Arm You with This Cash-Piling Blueprint by Myself!
As much as I'd love to have your full attention focused squarely on me for the entire 2 day event… I knew I needed to bring in the "big guns" in order to pack all of the strategies and insights you need into just two days.
So I've convinced an army of the top names in the business, and several of my personal mentors, to share their insights.
Arnold Schwarzenegger
Arnold is one of the most recognised individuals on the planet, having led an amazing life and achieving beyond his dreams in Hollywood, fitness, and public service.
This world-famous athlete, actor and politician was born in Thal, Austria in 1947. By the age of 20, Schwarzenegger was dominating the sport of competitive bodybuilding, becoming the youngest person ever to win the Mr. Universe title. By generating a new international audience for bodybuilding, Schwarzenegger turned himself into a sports icon. With his sights set on Hollywood, he immigrated to America in 1968, and went on to win five Mr. Universe titles and seven Mr. Olympia titles before retiring to dedicate himself to acting.
Schwarzenegger, who worked under the pseudonym Arnold Strong in his first feature, HERCULES in New York, quickly made a name for himself in Hollywood. In 1977, the Hollywood Foreign Press Association recognized him with a Golden Globe® for New Male Star of the Year for his role in STAY HUNGRY opposite Sally Field. His big break came in 1982 when the sword and sorcery epic, CONAN THE BARBARIAN, hit box office gold. In 1984, Schwarzenegger blew up the screen and catapulted himself into cinema history as the title character in James Cameron's sci-fi thriller, TERMINATOR. He is the only actor to be in both categories of the American Film Institute's Hundred Years of Heroes and Villains for roles he played in the film. To date his films have grossed over $3 billion worldwide.
In an effort to give back to the country that allowed him to accomplish so much, Schwarzenegger ran for public office and was elected California's 38th Governor. As governor, Schwarzenegger worked with leaders of both major political parties to address the greatest challenges facing the state in a bold and historic manner. His leadership put California at the forefront of the nation in addressing climate change, pushing for the development of renewable energies, rebuilding critical infrastructure, investing in stem cell research, and putting in place health care and political reforms.
Glenn Twiddle
Real Estate marketing guru Glenn Twiddle is an energetic speaker who has helped mentor many of the top performers (Mat Steinwede, Chris Gilmour, Michael Choi, Michael Spillane, Aaron Shiner, etc.) in real estate in the last two years through his teachings. In fact, many agents around Australia have directly attributed their success to what they learned from him.
What he'll share with you are the exact, step-by-step strategies that he has taught agents to utterly dominate their market place and become million dollar agents. In fact Glenn will show you how to implement killer real estate strategies.
Amber Werchon
Amber Werchon is a well-known real estate identity, particularly in Queensland where she's been the recipient of multiple real estate and business awards, including REIQ's Salesperson of the Year for an historic consecutive three years and more recently the 2014 Medium Residential Agency of the Year. Achieving enormous success from a young age, Amber is admired and respected by industry colleagues and peers.  Amber attributes her success to hard work, goal setting and employing a supportive and talented team of people who share her vision to be the best.  Launching her own brand in 2008, Amber has developed and grown a solid business with a high profile in the community and an outstanding reputation.
As one of Australia's most successful and dynamic Real Estate Principals, Amber continues to raise the bar and promote professionalism in the industry.
Tom Carlin
The next generation of Million Dollar Agent (or 2 Million as it is in Tom's case) Tom Carlin (at just 26 years old!) is seen as the upper echelon, real estate royalty, the young gun of Australian real estate, the one person that everyone is watching to see what his next move will be, the one man that demands perfection of his team… and they enthusiastically deliver day in and day out! This young man stands to be one of the most successful real estate agents ever to produce in Australia. And according to Tom, he's just warming up !!
Chris Gilmour
Australia's Fastest Real Estate Agent! Meet the guy who became a household name in real estate in his second year. Chris will give you ALL the short cuts you need to take over your territory very FAST! These are the ideas and concepts you will want to copy and install into your business to quickly get more listings and make more sales. During this impressive presentation, Chris shares some brand new strategies, that when he first revealed them to a small group of his closest confidants, just dropped their jaw, and sees him maintaining his Million Dollar status year in and year out, while doing less hours each year and spending more time with his family.
Marcus Chiminello
It may be too early to 100% confirm, but with an unprecedented $330 million in property sales volume, Marcus has quite likely achieved the #1 spot in Australian Real Estate for 2014.
A new breed of real estate agent, his intellect, market knowledge, passion and dedication impresses both new and existing clients who are rewarded with his uncanny ability to consistently negotiate multi-million dollar results whether at auction or off market with local and international clientele.
Having absolutely blown us away at Be Phenomenal in 2014, we are honoured to have Marcus return to share with us the precise actions you can take, how he did the impossible, to go from a rookie in 2004, to the country's #1 in 2014.
A real world agent, in today's market, who is absolutely doing some might say is impossible, well..... he's doing it. And you've got him at this event.
Dane Atherton
Once upon a time Dane was renowned as the Australian auctioneering legend, having won the REIQ Auctioneer of the Year and a finalist in the REIA awards and countless other accolades. But that wasn't enough for Dane.
I remember asking Dane for an interview when he first opened 'Harcourts Coastal' and he answered 'Wait til I've done something mate' ....well a few years later and 'done something' does not do justice to Dane's achievements.
He now has the #1 Harcourts Franchise in Australia. In just a few short years, he has taken a start up office to the absolute top of his entire company; a company that boasts such luminaries as my mate the great Bob Wolff, and my client, Tom Carlin.
Daniel Hayes
Daniel Hayes listed more than 100 properties in his first year in Real Estate, selling 80 and becoming the "Top Performer" for one of Victoria's largest Real Estate Networks. He'd never worked in Sales anywhere before, yet there is a man who came from growing up in a caravan to now being one of Australia's leading real estate agents and certainly one of, if not THE most outrageous & successful marketer the industry has ever seen.
For 5 years of his selling career, Daniel consistently sold in excess of 100 homes per year. He then put his focus into business ownership and within a 2 year period through trials and tribulations, he took his office to the Number 1 office for transactions selling more than a quarter of a billion dollars in a 12 month period.
In 2011 – Daniel created his own unique brand with business partner Michelle Winckle, "Hayeswinckle AGENT" was born! Within 30 months from scratch they had sold more than 1000 properties, Out-selling the competition. Daniel's marketing is aggressive, creative and he does it all himself. He is Australia's most copied marketer and most accurately described by REMAX WA's Geoff Baldwin as a "Marketing Warlord," and by Glenn Twiddle as "The Best Real Estate Marketer in Australia Without Peer." Danny Hayes will entertain with his charisma, his style, his stories, and how that brilliant mind of his works to produce not only one of Australia's most successful independent brands but also the most amazing marketing concepts the industry has even seen.
Jay Standley
Simple, Jay writes more sales than pretty much anyone in Australia. Boasting an incredible 208 sales in the last year, and carrying on average, an unprecedented 250+ listings at any one time, Jay Standley continues to have people scratching their heads with how he achieves it.
A prospecting machine without peer, Jay will share with you how he gets the opportunities to list, what he says, what he does, and the seller management strategies that allow him to run with the highest number of listings of any agent anywhere.
Jay rarely, if ever, shares his techniques, and doesn't claim to be a speaker. He is an agent, at the coal face, day in day out, and he'll share with you everything he's got.
Tom Panos
Real estate coach and trainer Tom Panos teaches agents how to attract business and not just chase it. He is regarded as one of Australia's leading coaches on helping real estate people become 7 figure agents. His weekly video interviews go out to 16,000 agents. Tom conducts training sessions on getting more listings, increasing VPA, stay in touch strategies, buyer and seller negotiation, building your personal brand, buyer management, time management, and using auctions to build an attraction business.
Tom also the founder of the Real Estate Gym, 5am Club, he produces a weekly podcast with John McGrath called Million Dollar Agent on iTunes, he is the Real Estate Advertising Director for News Corp and is one of Sydney's leading Real Estate Auctioneers as well as being a sought after keynote Real Estate speaker. Tom is also a weekly commentator on SKY News Business, Channel 602 each week.
Tom has achieved extraordinary results professionally in senior executive roles, holds a Masters Degree in Management, tertiary coaching qualification in coaching psychology from Sydney University and is the author of a number of business professional development programs.
Aaron Sansoni
One of the most in-demand sales trainers in the world, Aaron Sansoni (known as 'The Sales King") will share his business secrets normally reserved for Millionaire Mindset clients who pay him $25,000.00 a day! (Making him the highest paid Sales Trainer in Australian real estate). Recently nominated for Entrepreneur of the Year, Aaron will empower you with his 'Sales 3.0' philosophy! Sales in the 21st Century has changed, and none and more equipped than Aaron to show you the path to success in this new economy. Considered one of the leading business authorities on the planet, he has shared the stage with countless global speakers, as well as entrepreneurial business heavyweights like Richard Branson!
Pat Mesiti
Considered by some as having created more millionaires in Australia than any other single person, Pat Mesiti, was Glenn Twiddle's very first mentor, and has been the 'goto coach of the coaches'
Founder of the 'Millionaire Mindset Club' and author of way too many books to list here, Pat is a mainstay of creating success stories in other people for the last 20 years, and his strategies will have you 'getting out of your own way' and charging forward in a way like no one else can.
And You're Also Getting this Exclusive Bonus…
But Only if You Take Action NOW!
Why This Event Might Not Be for You…
Let me be perfectly honest here… I'd love to help every agent who has dreams of consistent listings and a fat bank account achieve their dreams. But frankly, not everyone is cut out for the intensive training and "fill in the blanks" strategies we'll be unveiling over the 2 days.
So I want to let you know if attending this game-changing event might be a waste of your time (and ours).
These 2 days are NOT the event for you if:
You're satisfied with making mediocre income and treating real estate as a hobby instead of as a career… instead of finally achieving the financial freedom and six-figure lifestyle you deserve!
You're not willing to implement a "done for you" blueprint for success… and you insist on "reinventing the wheel" instead (in other words, you want to take decades to get to your income goals… if you ever get there at all)!
You're not willing to invest 2 days to tap into a proven system that can add hundreds of thousands (and even millions) of dollars to your bank account over the course of your real estate career!
You insist on conducting your real estate business the same old, tired ways it has always been done, instead of profiting by doing what works right now!
If any of these sound like you… I'm sorry, my friend, but I can't help you. In fact, I doubt anyone can. The best advice I can give you is to come up with a back-up plan… because I have a feeling that you're not going to be in the real estate business for very long!
But because you're still with me and reading this, I'm pretty sure none of these apply to you. You're looking for a simple way to make $100,000… $500,000… $1,000,000… or more every single year… without working your life away or resorting to knocking on doors or calling complete strangers.
I HAVE PAINSTAKINGLY chosen the best agents this country has to offer to put together the exact system you're looking for!
And before I forget… there's one more thing you need to know…
Money is NO Excuse for Missing Out!
Look, I get that if you're struggling in your real estate career, you might not have a TON of money to throw around. There are plenty of trainers who are happy to charge you $1,000… $3,000… or more for a live training event… and they're not going to give you even a tiny fraction of what you're getting when you reserve your spot to invest 2 days with us today.
But I'm not doing this to make money off of you. Trust me, I make plenty off "practicing what I preach"… so I don't need to charge you outrageous fees to share my step by step system with you.
I'm doing this because there are tremendous opportunities in the real estate industry today… and almost no one is taking advantage of them. So I'm giving you the rare chance to become the #1 agent in your area in two years or less… but only if you're willing to take action now!
So to stomp on each and every excuse you could come up with to pass on this exclusive training event… I've agreed to let you in right now, with tickets starting at just…
Sure, some people will be grabbing the front few rows, for an up close and personal experience with Arnold for a few dollars more, but the vast majority of the tickets are still at a low investment, so the only question left is… will you be the one to massively profit from the sweeping changes in the Australian real estate industry today?
Ticket Type
& Admission Price
EARLY BIRD PRICE (ends Feb 14th)
VIP Cocktail Party with Arnold Schwarzenegger & Speakers Photo Opportunity
VIP Cocktail Party with Arnold Schwarzenegger & Speakers
VIP Lunch & Morning Tea
Training
Materials
VIP Diamond Access Pass
$1,999
$1,499.00


Diamond Seating Area
Heavy Artillery 1
Heavy Artillery 2
Glenn's Inner Circle
Full Day Season 1
Glenn's Inner Circle
Full Day Season 2
Real World Value $1,196
- YOURS FREE



VIP Gold Access Pass
$1,499
$999.00


Gold Seating Area
Heavy Artillery 1
Heavy Artillery 2
Glenn's Inner Circle
Full Day Season 1
Glenn's Inner Circle
Full Day Season 2
Real World Value $1,196
- YOURS FREE

$299.00
Morning Tea Only
Silver Seating Area

$199.00
Morning Tea Only
Bronze Seating Area
The Ultimate Listing
Question!
Real World Value $199
- YOURS FREE

PLEASE NOTE
Physical tickets WILL NOT be Issued. Personalised Lanyards will be available at the door
VIP After Party includes all Food & Drinks
VIP Party 5.00pm - 7.00pm
Minimum Dress Code: Neat Casual
Morning Tea Supplied to all Ticket Holders
Lunch Supplied for VIP Ticket Holders
Lunch available for purchase at nearby food vendors for all other ticket holders
Want To Be Involved? To be part of the action as a Sponsor and be seen by thousands, CLICK HERE & email our Sponsors Team...
For All Media Enquiries: 1300 288 665
Or Click Here to Email or Call Naomi: 0412 500 126
Love to hear your comments below